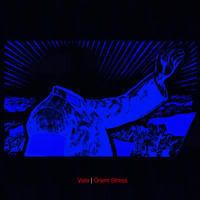 Rate: 10/10
I haven't been reviewing
Vate
's productions for quite a long time, and after I had launched
Orient Stress
I thought it's some other guy's single. The eponymous piece it's not as Kraftwerk as I'm get used to concerning Vate. It's much more lively, resembling more Retrigger's break-beat (speaking of jamendo) than electro-ambient suites Vate had composed before. The other tune
UPNK
(in two versions – Vicious and Rotten) it's almost industrial. It sounds as you would take a beat and bass from some Front 242 or sisters of Mercy remix and put a little bit of electro flavour in it. What can I say about such a change in style? I love it!!!
Orient Stress
proved to me that
Vate
is a mature producer and I can expect surprises from him - very nice surprises!
About the cover. It suits the record perfectly, besides it's very esthetic.
It's ten boys and girls!!! One of the most interesting things the last year brought on
jamendo
. Believe me – it's a thing worth checking.