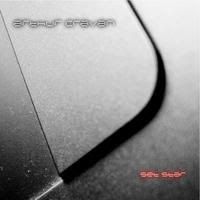 Rate:8/10
Ok. I promised myself to review some other album by
Arthur Cravan
, so I'm here. It's all a little bit similar to
the previous record
I recommended. It's still Warp, Aphex Twin and Plaid like ambient, the way I like it. The names of the songs are still cryptic (try to say: I quite liked Set Gliese 876 and do not sound retarted ;-) and I like it also. My only reservation is that pieces are to short, so one can't really get in the mood.(ok, the last one, Set Modular Life is that way, but it's only one in five). It would work if there were more beats, but with slow chilling-out kind of music we find on Set star it's a vice.
Ok. The cover is cool in the style that is similar to other covers of Cravan's records. It's good, because it works as a kind of trademark.
Overall, it's an eight. Still looking for a masterpiece from his artist, and still hoping I'll find one, because I simply enjoy his music.
Stay cool,
galaktycznyzwiad.