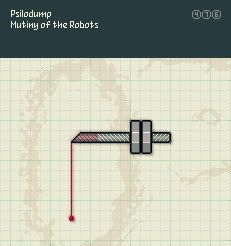 Rate:8/10
Well… This record is strange and funny. Its 8-bit self ironic nerdy tunes make it both hard and pleasant to listen. In fact, this 8-bit is not a real eight-bit, but quite neatly produced psychotic electro, which just resembles the sound of the scene demos. The compositions are very the same as the demo music, but with much better sound quality. The only exception is
Virtuoso
, which is rather sociopatic than psychotic ;-).
The best track on the record is
Ok., So the Ninjas Went to Space
. The title itself is hilarous, and the beat, which reminds me of arcade games theme is very nice to listen to.
The cover is also good. A little bit minimalistic, but it gives us a hint what the record may sound like.
In summary, the album is good, and although it's not the top of the world, it's still recommendable. It would be cool to listen some more of it, perhaps in some live act, somewhere.
saluto and take care,
galaktycznyzwiad.