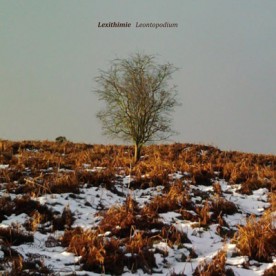 Rate:10/10
One of the most intriguing
releases
from one of the most intriguing
net-labels
I've come across while surfing. Leontopodium is just (well... not exactly just) two tracks, but both of them present a unique and extremely intersting journey through the mistierium of sound.
Leontopodium discolor
and
Leontopodium alpinum
takes us where
Brian Eno
took us in the past and
Fennesz
takes us nowadays. The album is a solid piece of ambient work, surprisingly engaging taking under consideration that tracks take respectively eight and over a quarter. It must be said and this is a gem in a genre, bevause of its very swift and neat production. It is a record one really wants to come back, especially when you need a time to chill-out or interally explore yourself.
I made some searching at the
Resting Bell
, as for what I heard I think I'll report on some other releases from there, because it's really one of the most professional and efficiently genre-targeted netlabel I've found at the net so far. Everything there is worked out, from the covers till players and download avaibility. Well done!
take care,
gz.