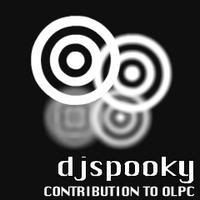 Rate:10/10
Now that's something! The DJ Spooky himself is uploading
jamendo
! At first I thought that someone simply didn't know thaat the nickname Has been already taken and started to produce things under it. But, no – instead we get a great surprise. Ok. Let's get down to the tunes:
- Moon rain – great jazzy-funk. Very much modern and very much classy.
- Scratch battle - tutrntablism at its best. Sometimes, with that kind of music, when the break it's too long it maybe be boring, but that one is not!
- One laptop – Good leitmotif for the whole campaign. Sounds like an upgraded Expo2000 theme ;-)
- One laptop drum solo – Little bonus for smaple-seekers ;-)
What can I say? It's the top shelf of the top-shelf. An excellent single, that could easily hit the underground charts, but it's served to us for free.
Big respect,
galaktycznyzwiad.