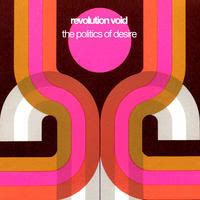 Rate: 9/10
The third
Revolution Void
production available on jamendo still has this specific electro-jazz flavour as usual, but at the same it's slightly different in terms of emphasis on the technical side of the recording. When I listened to
The Politics of Pleasure
for the first time, I thought that guys from Revolution Void wanted to prove to themselves that they can do extremely crafty performed and neatly produced album. As far as I hear they succeded. The first three pieces is a constant show of technical proficiency on a double high speed. Only
Tree Tenants
slows down for a minute, but it's an exception on a LP.
My favourite tunes are
Time Flux
– a very smooth example of how you may connect phat beats with enjoyable, almost flamenco samples, and
How Exciting
with sound that reminds me of the classic
Deee-Lite's
hit
Groove is in the Heart
. The only remark I have is that the record is much less experimental compared to the previous two. I suppose my disappointment comes from my high expectations, because if it was a debut album I would pay respect to such a band. With Revolution Void however, I expect them to set new trends and not to repeat sounds that has been already recorded and are well-known (some songs on The Politics of Pleasure resemble Gotan Project, quite a manistream band nowadays). It's two points down for that, but the record is sensational, so overall it's nine because it's still Revolution Void – a classy band with a classy music.
Stay cool,
galaktycznyzwiad.